Let's talk about fragrances. So recently I walked into a Zara store on Robson Street for my weekly shopping through my eyes (*inserts laugh).  I made my way to the perfume section and the " Red Temptation" caught my eye. I got to know from social media it was the dupe of "Maison Francis Kurkdjian Baccarat Rogue 540" worth over $400. Firstly, perfume dupes are copies of, or close matches to, another perfume. Sometimes a brand will create a similar scent to some iconic fragrances very deliberately.
And yes, I confirmed it. They do smell alike.
So, I became curious and did further research, through which I got to discover that most of Zara's perfumes are dupes of popular designer fragrances. ( e.g., Black Amber = Dolce & Gabbana The One; Deep Garden = Carolina Herrera Good Girl; Ebony Wood = Jo Malone Wood Sage And Sea Salt; Endless Oud = Gucci Guilty Absolute; Gardenia = YSL Black Opium; Golden Decade = YSL Libre Intense; Apple Juice EDP and Chanel Chance Eau Tendre; Red Vanilla EDP and Lancôme's La Vie Est Belle; Rose EDP and Dior J'Adore…Etc.) [1]
How is this possible? Beats me.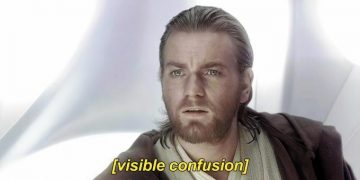 For many consumers, it is worth paying a premium to have access to a popular scent, while other consumers have discovered this backdoor to popular perfumes via "scent-alikes" or dupes of popular scents. Although I do not deny the benefit these dupes do to these consumers pocket by saving them way extra coins, it has got me thinking of the negative financial impact on these popular fragrances. This leads me to consider the following issues:
Copyright and fragrances
Can fragrances qualify as appropriate copyright subject matter under the Canadian Copyright Act ("The Act")? Copyright means the sole right to produce or reproduce the work or any substantial part thereof in any material form whatever, to perform the work or any substantial part thereof in public, …[2]
The Act provides that, "copyright protection subsists, in every original literary, dramatic, musical and artistic work…" [3] This includes very original production in the literary, scientific or artistic domain, whatever may be the mode or form of its expression, such as compilations, books, pamphlets and other writings, lectures, dramatic or dramatico-musical works, musical works, translations, illustrations, sketches and plastic works relative to geography, topography, architecture or science.[4]
The requirement of originality simply requires that the work, "owes its origin to the author, i.e., is independently created and not copied from other works." the word original means the creator must have exercised the requisite intellectual qualities such as labour, skill, effort (according to the British version) or, 'intellectual creation' (according to the European version) in producing the work. I would believe that a  perfumer clearly has the ability to create a perfume that differs from other pre-existing perfumes so as to qualify as an original work.
A fragrance is also a formula created from certain combined elements whose end result is a product: the perfume. The name of a perfume is usually trademarked, the packaging maybe protected trade dress, the text on the box may be copyrighted, and certain synthetic olfactory elements or even the bottle could be patented. The liquid or the fragrance itself has never enjoyed any such protection and neither has the fragrance itself.[5]
Other Jurisdictions
In the case of Lancome v Kecofa,  the Dutch Supreme Court was presented with the question of whether a perfume, Lancome's Tresor, could be protected from a scent-alike called Female Treasure produced by Kecofa B.V. The Court held that Lancome's Tresor was protected by copyright which was infringed by a product using 24 of Tresor's 26 ingredients. The court concluded that while, "the scent itself is too fleeting and variable and dependent on the environment," to be protected by the copyright laws, "material [liquid] that gives off the scent can be perceived through the senses and is sufficiently concrete and stable to be considered a 'work' under the Copyright Act." The Court concluded that since the liquid satisfied the fixation requirement and the perfume was a creative composition, the perfume qualified as a work under the Copyright Act and was thus protected by copyright.
However, some French courts do not consider fragrances to be a work of copyright. For example, in Bsiri-Barbir v. Haarman & Reimer, the Court de cassation ruled that perfumes, "are not eligible for protection under French copyright law because they are a product of the application of purely technical knowledge and lack, therefore a discernable association with the individual personalities of their creators." The court therefore found that perfume does not merit copyright protection because its creativity does not rise to the level of art.
A "smell-alike" of "Angel," the popular perfume created by Olivier Cresp for Quest International, commissioned by fashion designer Thierry Mugler. When Mugler sued Molinard for copyright infringement, the Paris Tribunal de Commerce discounted the defendant's argument based on Rochas that as products of industrial technique, perfumes couldn't qualify as original works of personal intellection. Comparing the formula of a perfume to a music score, the Mugler court suggested that variations among perceptions and reactions to a scent are akin to idiosyncratic receptions among those listening to the same musical work, and do not indicate ineligibility for copyright protection.[6]
Several years after Mugler the cosmetic giant L'Oréal sued Bellure. This was a case primarily dealing with trademarks, imitation perfumes, trade-dress infringement. However, a major issue addressed was the concept of "smell – alikes". L'Oréal and its three brands- L'Oréal, Garnier, and Lancôme, brought an infringement suit against a Belgian company for making imitation perfumes. These perfumes were sold for a very low price, and this affected L'Oréal's clientele.  It was held that the look-alikes constituted trademark infringement. However, smell-alikes did not have any protection.[7]
Going by the Cours de Cassation's rationale,  with such varying degrees of fragrances and the time for which they last, it would be a Herculean task to award copyright to fragrances. Added to this is the fact that perfumes derive their smell from things that already exist- thus defying the originality and creativity mandate. [8] In Lancôme v. Farque [9] the court determined unequivocally that fragrance is not copyrightable expression.
The Dutch court's rationale essentially discards the idea-expression dichotomy and grants protection to the originality factor in the creation. The downside of the Dutch Court's judgment is that it awards copyright protection to a scent, not fragrance. The scent is essentially the composition of the fragrance. The Dutch court has awarded protection for the materials used in a particular combination stating that such a composition is stable and easily discernible. However, a fragrance is too fleeting and ethereal to be protected. The rationale behind the decision is not accurate as a fragrance is just as discernible as a scent.[10] The Cours de Cassation termed the concept of fragrance as a mere intangible idea and did not consider the creator's (perfumer) work as original or worthy of granting protection.
To summarise the opinions in these Dutch and French cases, there is still no united judicial position on the protection of perfumery compositions by copyright. How then can manufacturers invest in the development of new fragrances?
Debate
There have been ongoing debates on the protection of fragrances.  Marie Antoinette's perfumer, Jean-Louis Fargeon, described perfume like a musical composition. The creation of perfume is a creative and artistic endeavour much the same way that a painting, sculpture, or work of music are creative endeavours. Therefore, it would be fair to protect perfume creators through the copyright laws in much the same manner as other artists are protected.[11]
However, Faria Binta states that the possible impact of such protection is that since most humans do not have a highly developed sense of smell and can only distinguish a limited palette of scents. Different perfumes may readily be held to be alike, and infringements quickly found. As such, the protection of perfumes could undermine competition to an undesirable extent, allowing only a few perfumes to exist lawfully side-by-side. "Just as similarity could easily be found between a claimant's and an allegedly infringing smell, so too could similarity between a claimant's and pre-existing scents. This in fact could render the protection of smells meaningless in practice, as most manufactured scents would be deemed not original anyway." [12]
CONCLUSION
In conclusion, i would agree that maybe what should be protected is not the smell, but the originality of the combinations created by this 'artist', this creator.[13] To deprive the perfumers of copyright protection for their works would not provide the appropriate incentive and rewards for this artistic endeavour.
And if you were wondering, I got the Red Temptation perfume because why not! It was $35.90.
[1] https://melissajanelee.com/zara-perfume-dupes/
[2] Copyright Act 1985, s3(1)
[3] Ibid, s 5(1)
[4] Ibid,  s 2
[5] https://www.lawthinkers.com/perfume-and-its-copyright-protection/
[6]Charles Cronin, Lost and found: intellectual property of the Fragrance industry; from trade secret to Trade dress Jipel Vol 5 2015  https://jipel.law.nyu.edu/vol-5-no-1-6-cronin/
[7]  L'Oréal SA v. Bellure NV ([2007] R.P.C. 14)
[8] Ibid
[9] Société Lancôme v. Patrice Farque, Cass. com., Dec. 10, 2013 [pourvoi n° 11-19872]
[10] https://www.patentbaristas.com/archives/2010/01/19/smelly-rights-copyright-in-perfume/
[11] The Copyrightability of Perfumes: I Smell a Symphony By David A. Einhorn and Lesley Portnoy https://www.bakerlaw.com/files/Uploads/Documents/News/Articles/INTELLECTUAL%20PROPERTY/Einhorn_&_Portnoy_IP_Today_4-1-10.pdf
[12] https://www.lawthinkers.com/perfume-and-its-copyright-protection/
[13] https://www.axencis.com/6-billion-industry-with-no-copyright-protection/